It is with a heavy heart we announce the passing of Elizabeth Fosdahl on August 3, 2020.
Please visit her obituary HERE.
---
NEW CLASS STARTING NOV. 3, 2020
2020-21 "In Times Like These - James, Peter, John, Jude"
NOTE: Kate Andrews will present a new lecture each week. We also found Liz's 2006 lectures to this study and will be uploaded as an extra blessing.
Coming to class?? PLEASE WEAR A MASK AT ALL TIMES AND PRACTICE PHYSICAL DISTANCE OF 6FT OR MORE.
Due to COVID, the schedule may change. Please watch your email for updates.
If you have any questions, please reach out to your last Leader.
---
** CURRENT AND PRIOR "LECTURES AND LESSONS" can be found if you look RIGHT to the RED box and click the lesson. Or in the "LECTURES AND LESSONS" tab above.
LOOKING FOR A NEW LESSON? New lessons are nested with the prior week's lecture, i.e, Lesson 5 is found with Lecture 4.
Women of the Word is an in depth Bible study that meets at CV First Baptist Church, 18550 Redwood Rd., Castro Valley, CA (at the corner of Redwood Rd and Seven Hills Rd). There are also three satellite groups, described below. All studies welcome women of all ages and are free of charge.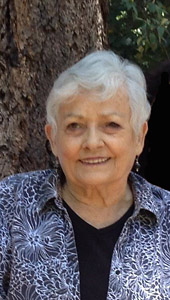 The Tuesday study meets from 9:30-11:30 a.m. The lessons were written by Elizabeth Fosdahl, who held a degree in Bible from Simpson University. She taught this Bible Study for over 30 years.
Satellie Groups:
- A Thursday evening class runs concurrently to Tuesday morning from 7-8:30 p.m. in Castro Valley. Joann Nitao leads.
- A Thursday afternoon class meets in the Brentwood/Antioch/Oakley from 4:00-5:30 p.m. at Renewed Life Church, 1435 Main Street, Oakley. For more information contact: Karen Reyna (925) 408-5497.
- A Tuesday afternoon class, for those newer in their faith, meets in Knightsen. For more information contact: Karen Reyna (925) 408-5497.
Studying the Word together is enjoyable and life-changing! Come see for yourself. And bring a friend!